Our Objectives:
Social activities, striving for 'Tikkun Olam' (repairing the world) and improving the quality of life of vulnerable communities worldwide.
Developing and promoting collaboration with local communities around sustainable models of activities in the fields of Education and Social communities.
Fostering relations between Israeli youth and Diaspora Jewish youth, based on shared values and on a commitment to the Jewish Nation.
Contributing to the personal development of volunteers and shaping their worldview.
Building a network of alumni who are involved and active as well as committed to their original communities.
Anyone can take part in realizing this vision: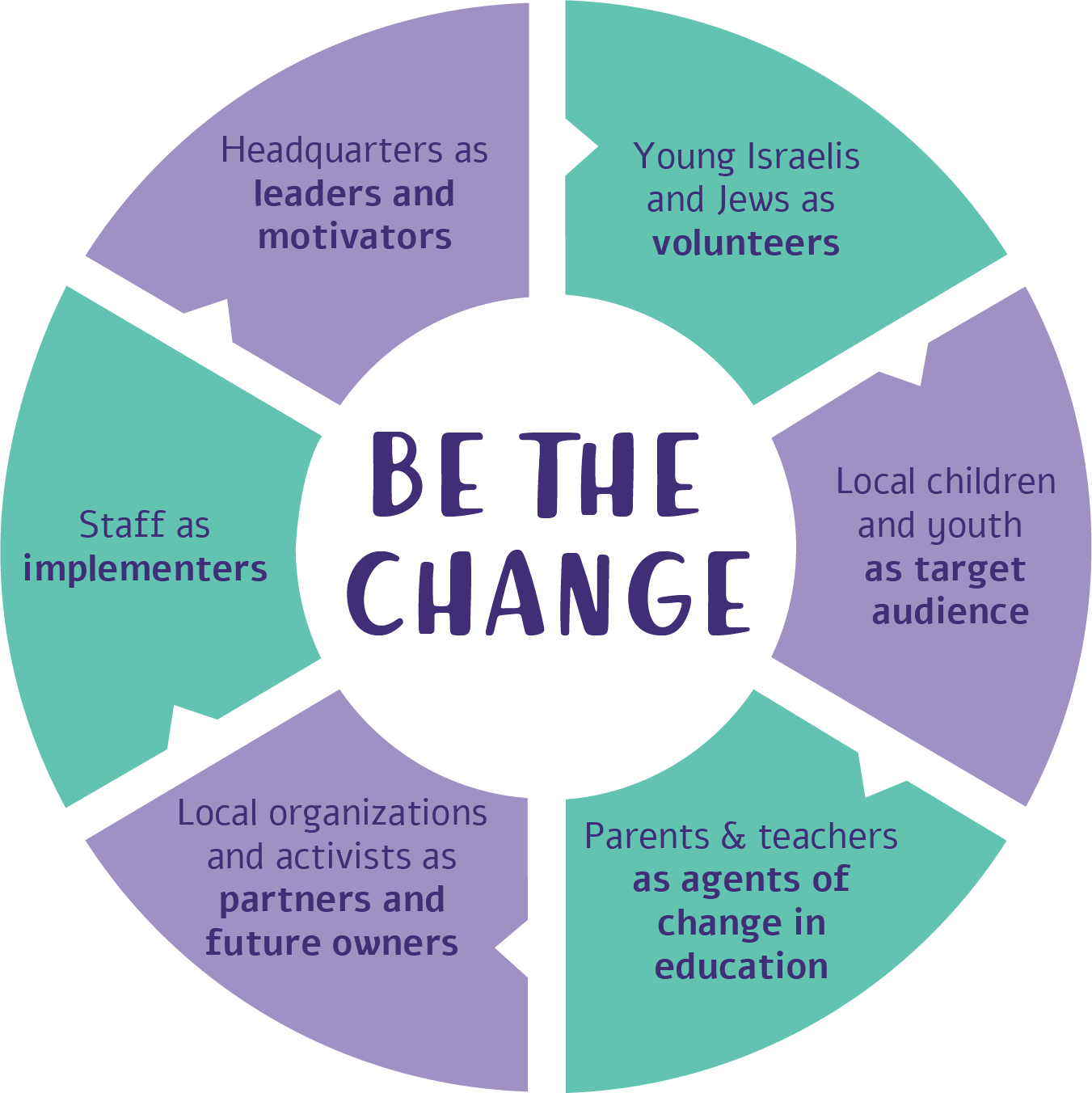 Our work principles lead us, keep us focused and help us achieve our objectives:
An organizational Identity, which is clear and can be implemented in all Project TEN programming.
Building a network between Project TEN Centers worldwide.
Communal orientation, which is strengthening and cultivates growth.
Clear and defined educational activity in the physical center/space, while ensuring a safe and accessible space.
A structured model and adoptable means for the local community.
The use of methodologies of Informal Education as well as those of empowerment and shared involvement.
Incorporating activities that connect parents and children and ensuring the parents' involvement in services provided to their children.
Systematically exporting and implementing the educational approach, knowledge and tools through training local agents of change (Train the Trainers).
A clean work plan that guides the active staff in head quarters and in the field.
Systematic measurement and evaluation that enables flexibility, learning capabilities, improvement and adaptability
Now is your time to join the activity! Leave your details here