TEN_flyer_mitzperamon_small.pdfThe New Project TEN Center opened in 2019 in the Mitzpe Ramon Artist Quarter.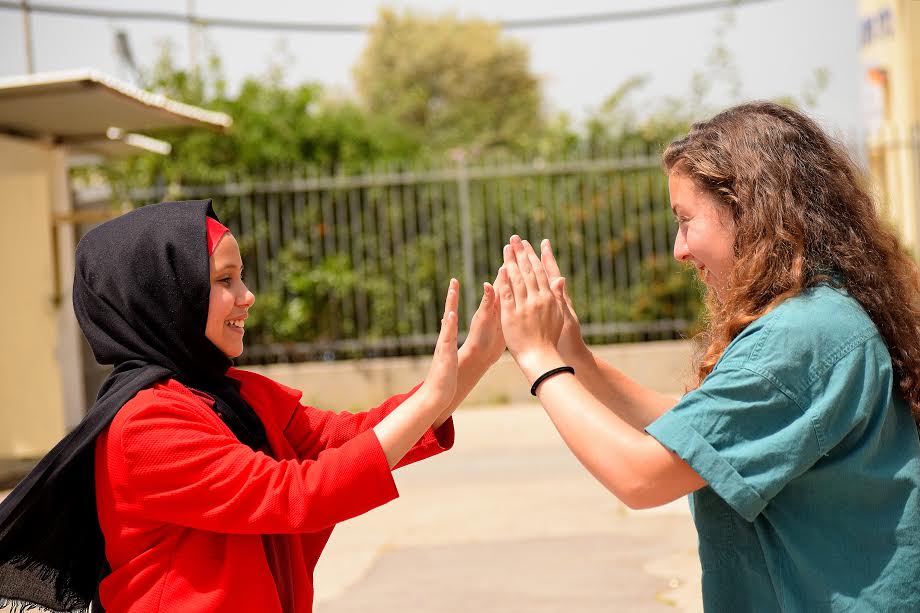 Our Activity: The volunteers at Mitzpe Ramon divide their time between the children and youth of Mitzpe Ramon and between the Bedouin community where they teach English. Daily activities create a place for coexistence, and the development of equal opportunities among disadvantaged populations. The Center works in collaboration with the Israel Nature and Parks Authority and promotes desert nature conservation initiatives, alongside developing projects in the field of Ecological Tourism. Volunteers operate community gardens for the benefit of the town's residents.
Enrichment Program: Alongside community activities, group life and learning takes place. The process of building the group is a structured and accompanying process, and includes group meetings and discussions and personal guidance. Life within the group is a warm and strong shell for participants who come from completely different backgrounds. Community life places each of the participants in full view of themselves and the others in such a way that it enables them undergo a significant personal journey, exposing them to their own weaknesses and strengths, abilities and limitations. In addition to volunteering, one day a week is devoted to group study of Israeli current affairs, Jewish texts and philosophy and professional learning that provides tools for work in the field.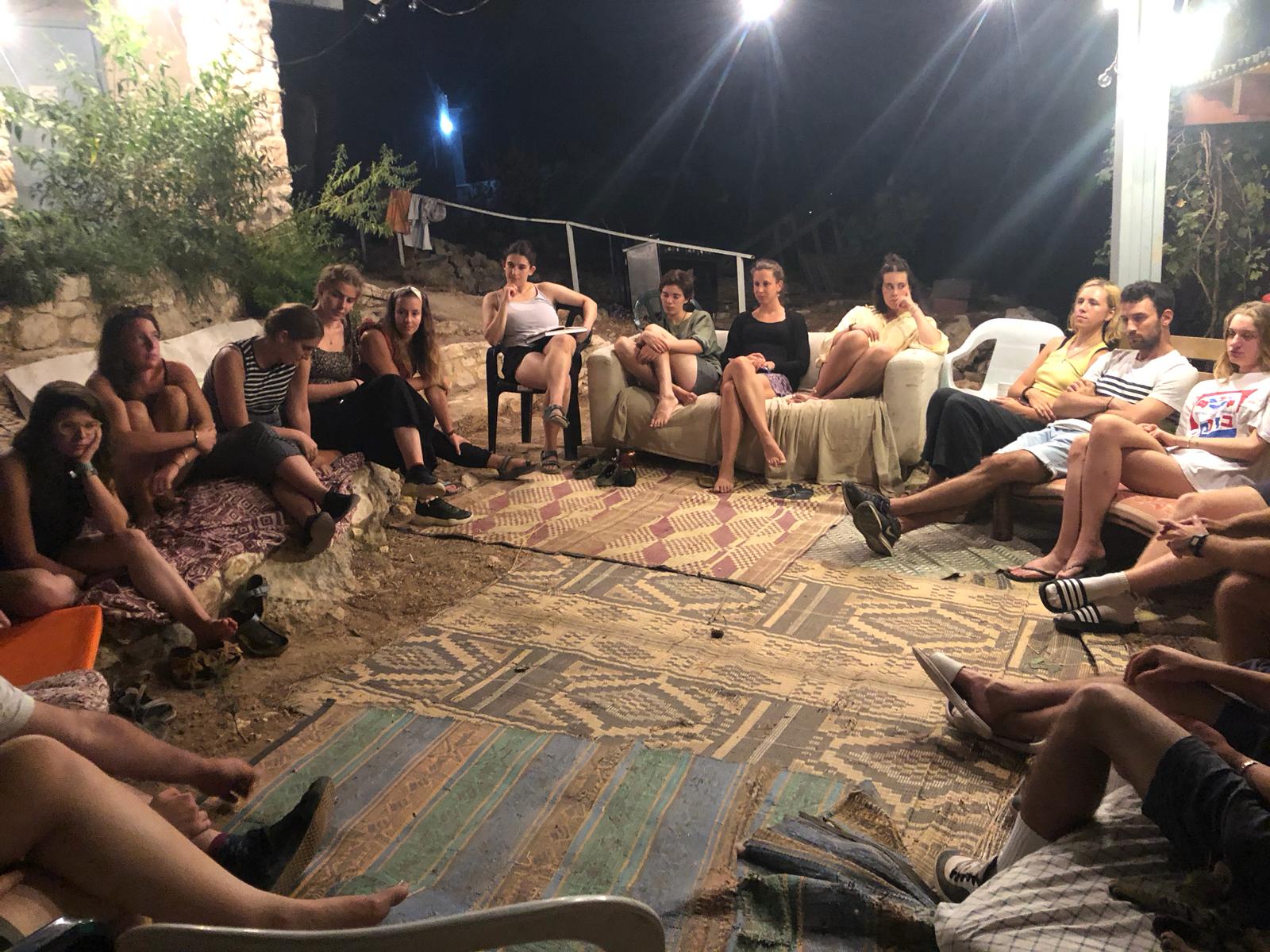 Once every two weeks the participants stay for a group Sabbath where a 'Kabbalat Shabbat' is held with a festive Shabbat meal, a Beit Midrash and the volunteers enjoy some quality time as a group, as well celebrating some of the holidays together at the Center. Once a month, we go on a trip in order to get to know more deeply the area in which we live and the State of Israel. During the trips we delve deeper into local dilemmas and issues, and during the routes, we mainly enjoy the landscapes of our country.
Residence: The volunteers share a communal house. The living room is equipped with a vegetarian kitchen and a fully equipped dining room, toilets, shower, activity room, Wi-Fi, washing machine and dryer, and are surrounded by an idyllic desert landscape.
Saturdays and Holidays: Every second Saturday, participants are free to go and travel around the country. The program welcomes religious and secular participants. All activities on Saturdays and Jewish holidays are suitable for traditional observers. However, every participant is free to keep the Sabbath as they see fit.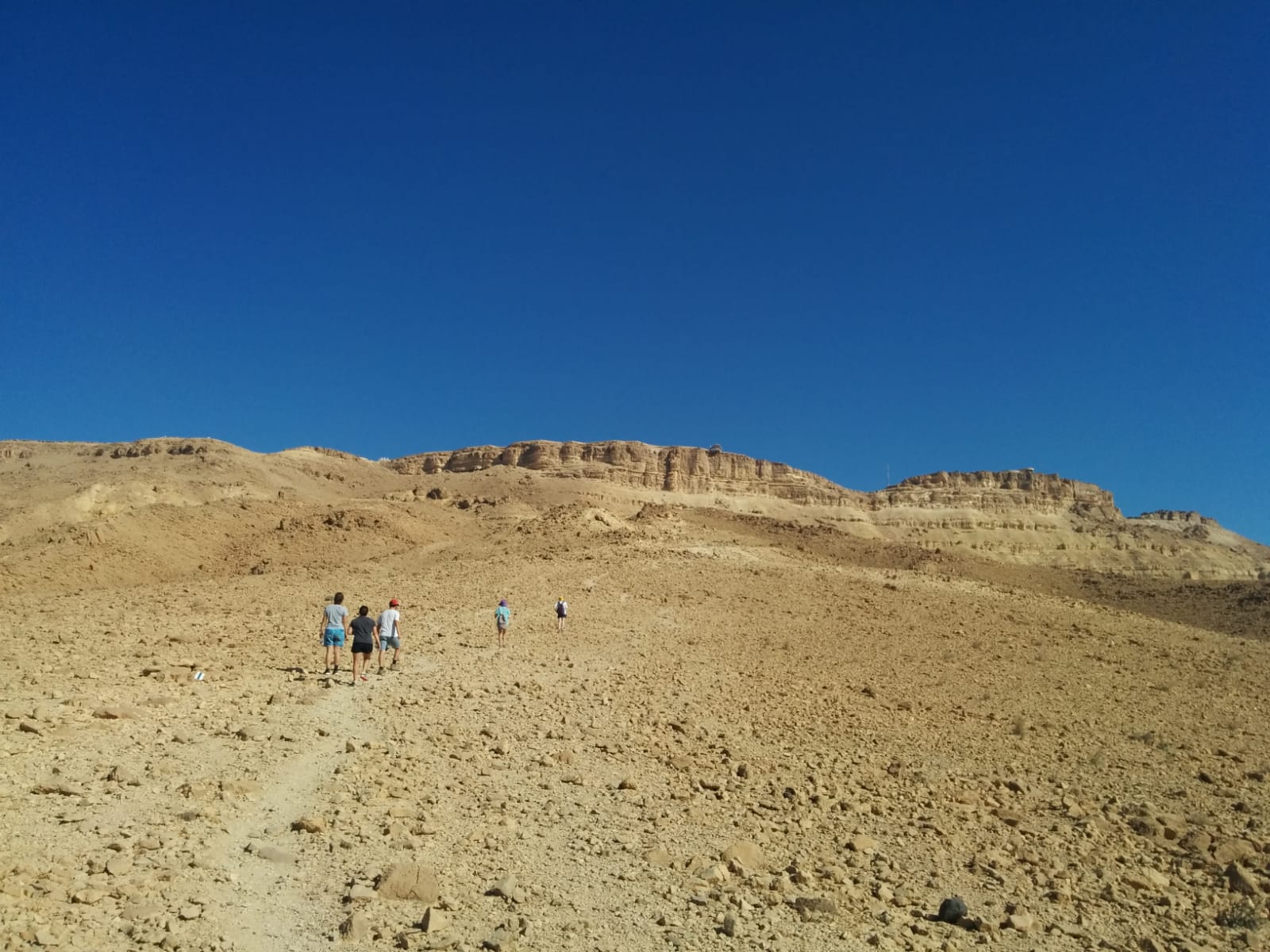 Recommendations for travel nearby: The largest nature reserve in Israel - Makhtesh Ramon offers a rich variety of hiking trails, Ein Avdat and the ancient Nabatean city of Avdat, a traditional Bedouin hospitality khan and the observatory.
When can I volunteer?
Check out our Volunteering dates right here
What is the cost?
$4500 that includes residence, 3 meals a day, training, trips and more. Non-Israeli participants have the opportunity to receive a travel scholarship.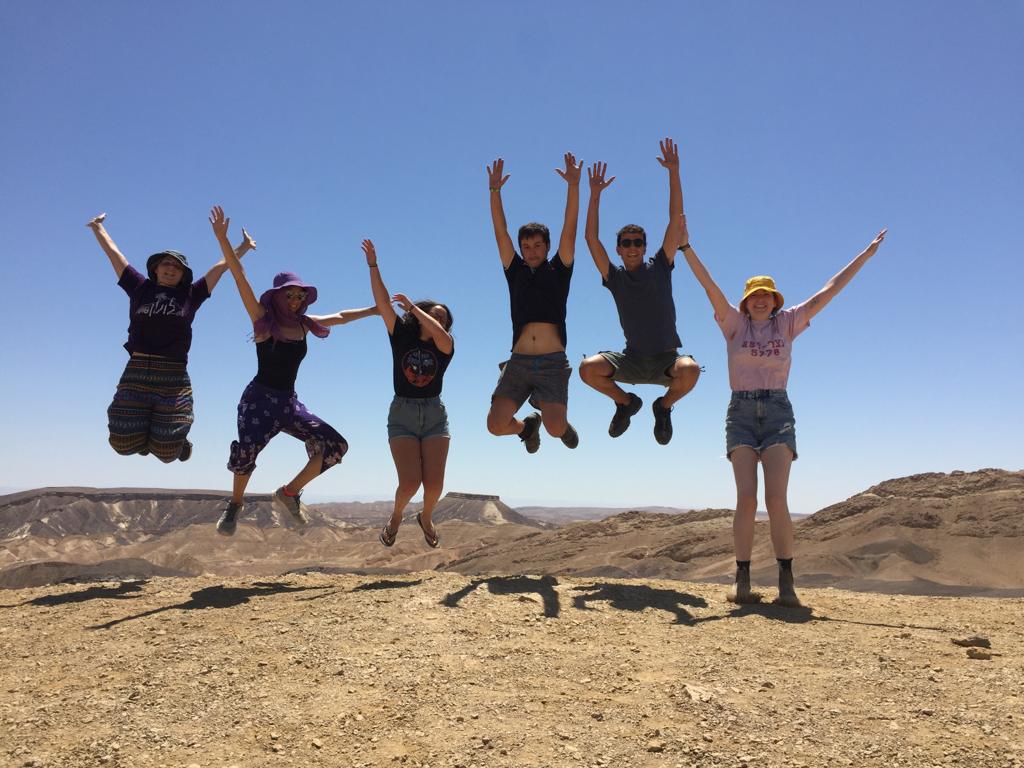 For details and to sign up Click Here
Download Project TEN Mitzpe Ramon official flyer:
TEN_flyer_mitzperamon_small.pdf