Volunteer dates for 2020:
International centers around the world – 3 months
(Ghana, Uganda, Mexico, Greece, South Africa, Cambodia)
September Cohort
September 7– December 3, 2020
$1,350
Israel centers (for non-Israeli volunteers) – 5 months
(Kibbutz Harduf, Mitzpe Ramon)
September Cohort
September 1 – January 25, 2021
$4,500 (A MASA grant will be available for suitable candidates)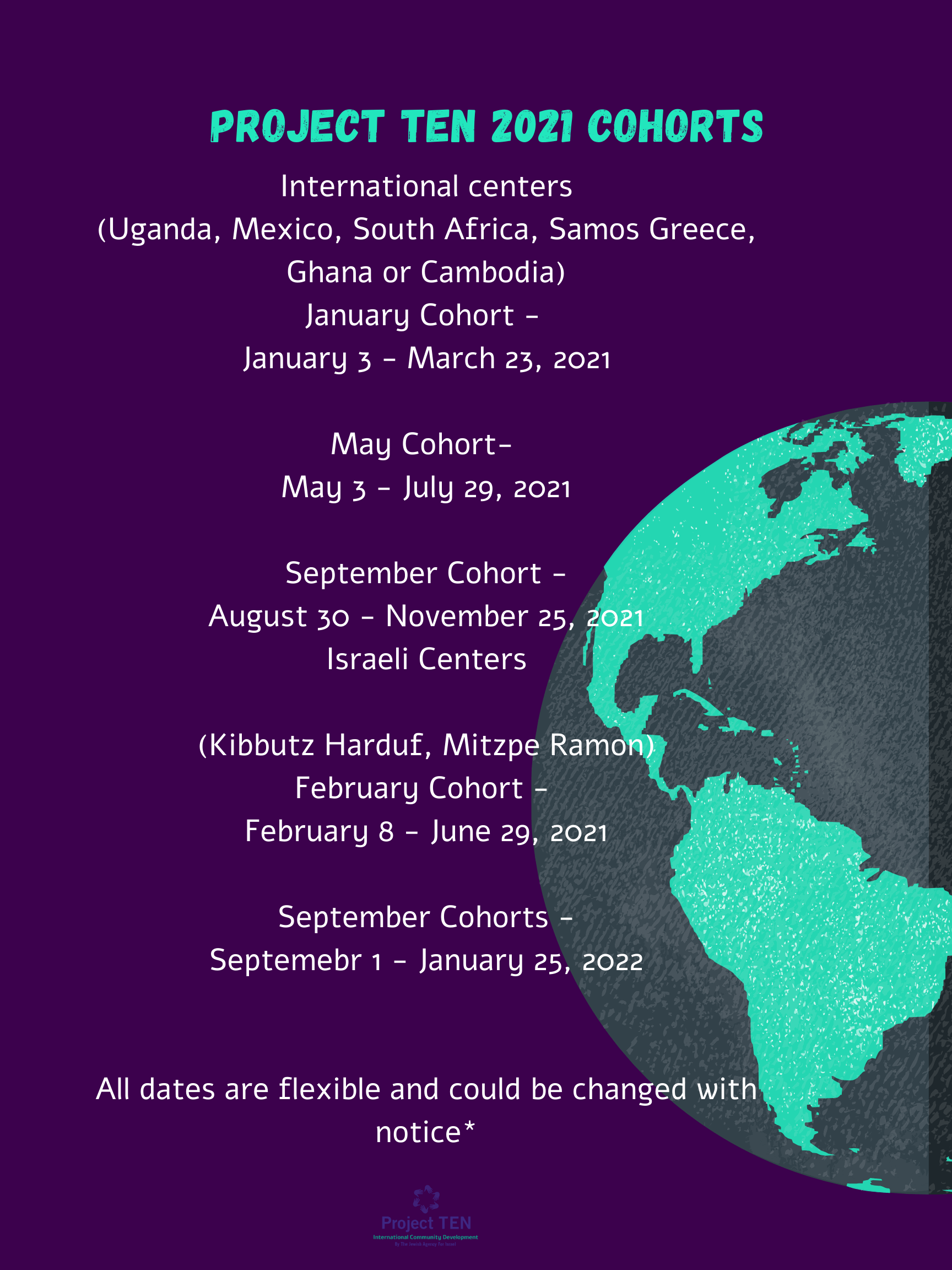 The volunteering dates cannot be changed. Volunteers have to be at the locations on the first day of the cohort. Only volunteers that can commit for the full cohort may join the program.